Shop Interior Design Room by Room Portfolio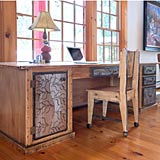 Stowe Craft Design Interior Design Center - Project Photographs and Details
What clients say about working with Susan
Working with Susan Fishman at Stowe Craft Design has been a great experience. Susan has excellent aesthetic taste and draws on many years of interior design experience. She began by taking the time to get to know who I was and pick pieces that complemented our home, helping to stay true to our vision for the house
Susan Bayer Fishman was a dream to work with. Kept things in my price range. She has great taste and carries exquisite things in the shop
She guided us through the design process with incredible creativity and style. Her design really helped bring out the best in our house, and it is now a warm and inviting space for our family. Susan worked well with our contractor throughout the renovation process, and she introduced us to a terrific landscape design team. I appreciate her thoroughness and her quick emails, calls and texts when questions arise and decisions need to be made.
Working with Susan has been a pleasure. She listened to our needs, made some suggestions and worked with us to create the home environment we were looking for.
I can't say enough about the remodel that was done on my vacation home in Vermont. I had used Susan before on a much smaller project and she did a great job. On this job i requested a very short time frame for it to be completed. She not only had it finished for us, it looked amazing.
Susan listened to my ideas as to what I wanted to accomplish and then she went to work. Susan understands the customer and never did she present me with ideas that didn't fit into my style of decorating. This meant little time was wasted in determining what materials would be used to complete a project. Susan also has a complement of highly skilled workmen who can complete a project in a timely and cost-effective manner. It's been a joy working with Susan over the years.
She is well connected with excellent local contractors and she is proactive about overseeing their work to ensure that the job is done to her high standards.