July 4th is just around the corner! At Remarkable Things, we're gearing up for some of Stowe's historic 4th of July celebrations! With so many fun events, activities, & sales July 4th in Stowe is a can't miss event. 
One of Stowe's most iconic 4th of July event's is the Moscow parade. With over 40 years of history, the Moscow parade is a hallmark of Summer in Stowe.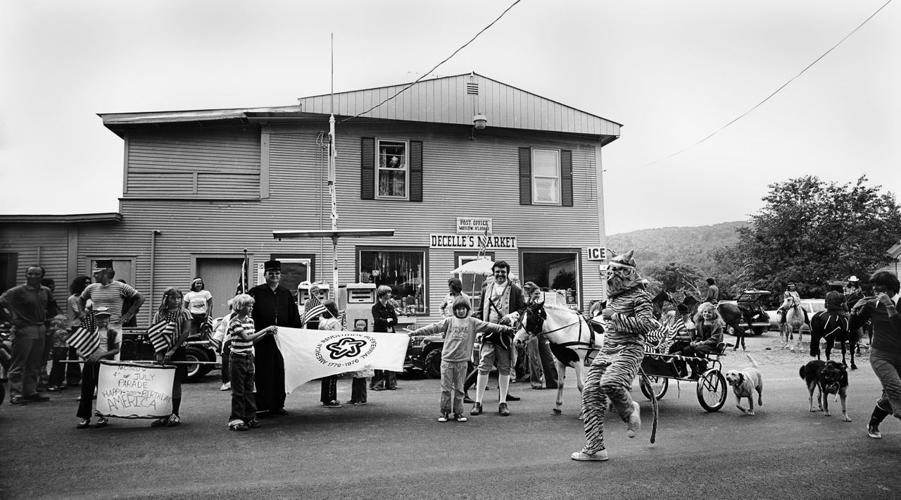 The yearly tradition began in 1976 when local shop owner Paul DeCelle assembled a small entourage in front of his market & decided to march down Moscow road to kick off the 4th of July festivities. Originally the parade almost seemed like a parody of other 4th of July parades, everything used was made the day of the parade, floats, signs, costumes, and everything in-between. The Group marched briefly (for about 200 yards) down Moscow road, turned around, and promptly marched back to DeCelles shop for food & drinks. Originally dubbed "The World's Shortest Parade", the Moscow parade was a celebration within a tight-knit Vermont community.
Nowadays the Moscow parade travels all the way along Moscow road ending in Stowe township. No longer a community in-joke, the parade brings together visitors from across Vermont to congregate & celebrate in Stowe. Though the parade is no longer technically "The World's Shortest Parade", it still remembers its roots; this year StoweVibrancy is hosting the world's shortest marathon on Stowe's recreation path, a nice homage to the parade's origins.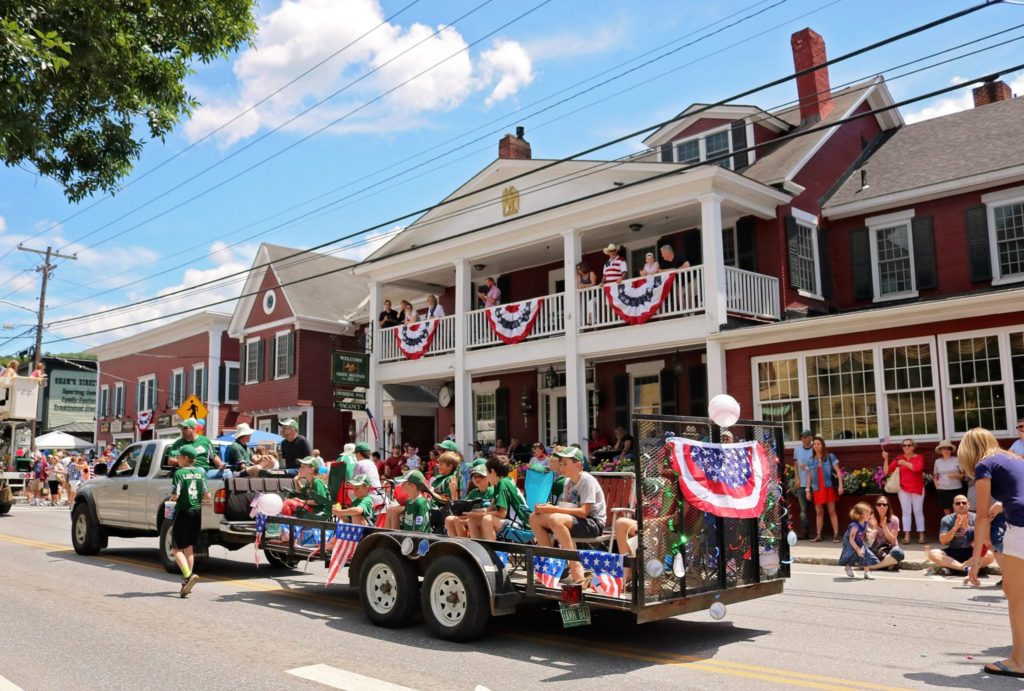 This year's Moscow parade will kick-off on Moscow road at around 10 am & should arrive in Stowe Township by 12, make sure to stop in & bask in the tradition!
The fun doesn't stop after the parade, Stowe township hosts their yearly Old Fashioned Fourth of July celebration! A variety of events take place all throughout Stowe Village. This year Stowe will have food vendors & games in Stowe Village along with live music from Mountain Sugar on the village green. The festivities culminate in the state of Vermont's largest fireworks display over the Mayo Events Fields. The fields open up at 6 pm & will feature live music from the Jolly Roger Band along with food & drink vendors. The fireworks display is planned to start shortly after dusk.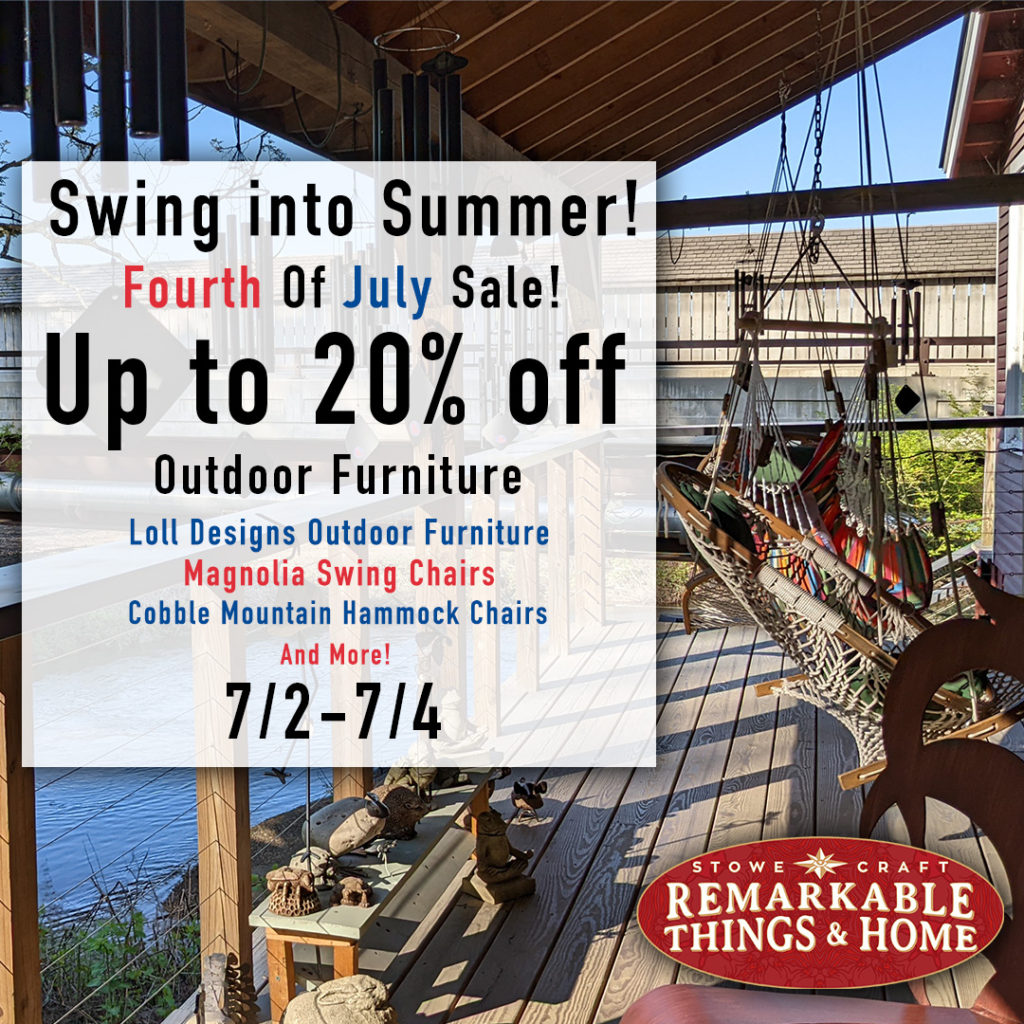 At Remarkable Things, we're celebrating the day with a weekend sale! We're offering up to 20% off our outdoor furniture selection. Hammock Chairs, Swing Chairs, Adirondack Chairs, Stools, Benches, & more are on sale in-store & on our website StoweCraft.com.  One of our newest additions Loll Designs furniture creates vibrant colorful outdoor furniture from recycled materials! These chairs are perfect for lounging outdoors & would be the best way to watch this year's fireworks display! Make sure to stop by the store or check out our Outdoor Furniture Sale online today! Sale lasts 7/1 – 7/4.