It's official! Cozy Season is here! It's the perfect time to settle down, tuck in, and hide away from the cold. At Remarkable Things, we have you covered – literally – check out some of our offerings to keep you bundled up and cozy!
Shupaca Alpaca Fiber Beanies & Throws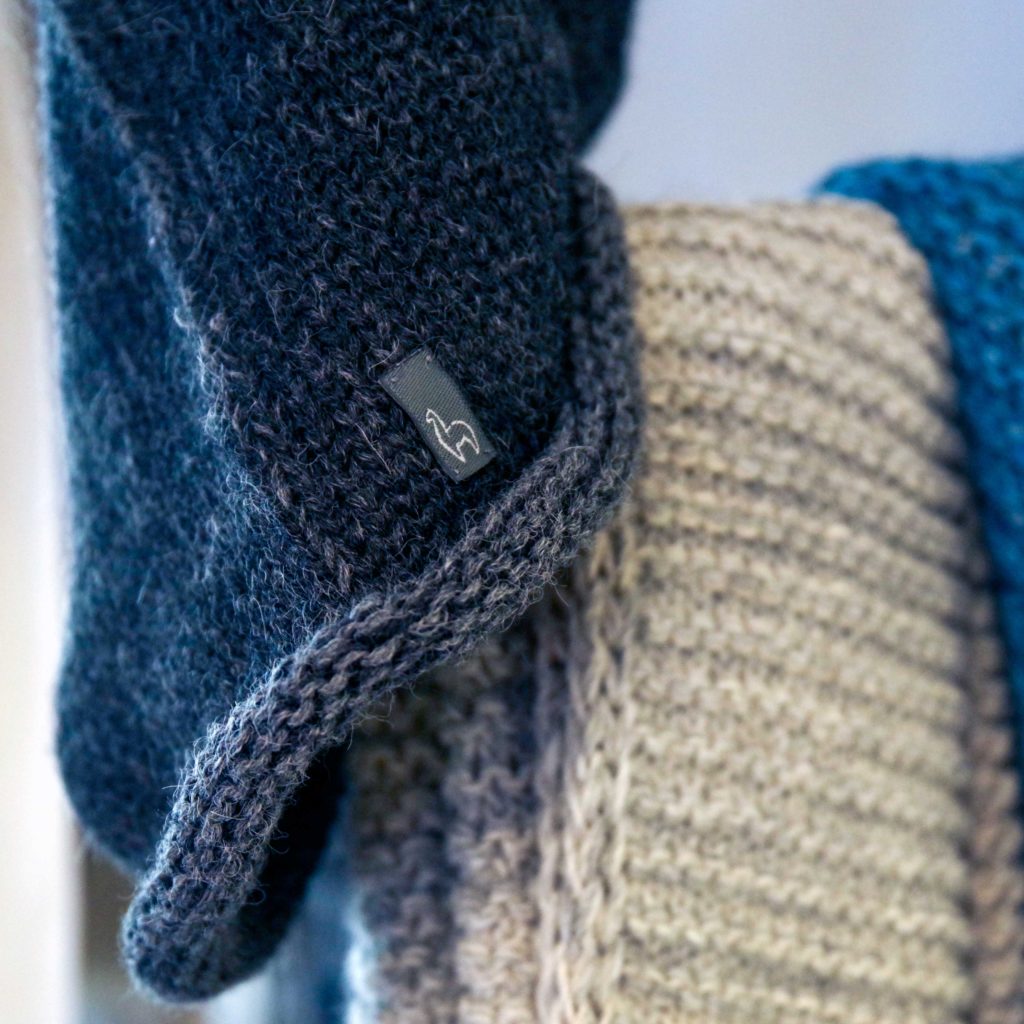 Long ago, alpaca fiber was reserved for royalty because of its luxurious silky texture and incredible insulation. Luckily, in today's age, our friends at Shupaca are creating beautiful, handcrafted, fair trade, alpaca fiber apparel. Keep yourself warm with an Alpaca fiber hat from the new Moda collection – now available in our Handmade Gift Shop! Alpaca fiber provides next-level warmth; it's stronger, more breathable, and can be up to three times warmer than wool. Alpaca fiber is also hypo-allergenic and naturally odor-resistant making for great winter wear. You can also bundle up with one of our Alpaca throw blankets! Our Alpaca Throws are the best blankets to curl up with on the couch, in your bed, or by the fire. Alpaca fiber apparel makes for an amazing gift, especially during the cozy season. With multiple colors and designs to choose from, easily shop for Pillows & Throws to find a blanket to fit your style! 
Handcrafted Mugs 

Along with a blanket to curl up in, another cozy season essential is a beautiful handcrafted mug to hold your warm beverage of choice. We have a massive selection of unique handmade mugs, you're guaranteed to find the perfect fit for yourself or a loved one. Check out our best-selling mugs! One of our most popular artists – Zpots – creates unique, natural mugs that feature heartfelt messages and words of empowerment. Zpots uses the dips and bulges of clay in their designs to create pieces that look very natural and unique. One of our new potters is Paul Ray of Ray Pottery, which utilizes ancient glazing techniques to achieve the deep crimsons and blues seen in their work. As founder Paul Ray says "There's no comparison drinking morning coffee out of a handmade mug. It's just a different experience. It's an intimate connection." Discover the connection and check out our handmade mugs today!
Need something to put in your Mug? No Problem! Try our Foster Farm Botanicals Organic Teas. Foster Farm categorizes their teas by their effects, from stress relief to immune support. Try the stress adapt blend to encourage balance, longevity, and stamina in stressful times. We also have several brewing accessories available to make your perfect cup. Our selection of teas and accessories can be browsed and purchased at our craft gallery. Or hop over to several coffee shops in the area to pick up your favorite fresh roast.
Spa Day & CBD Essentials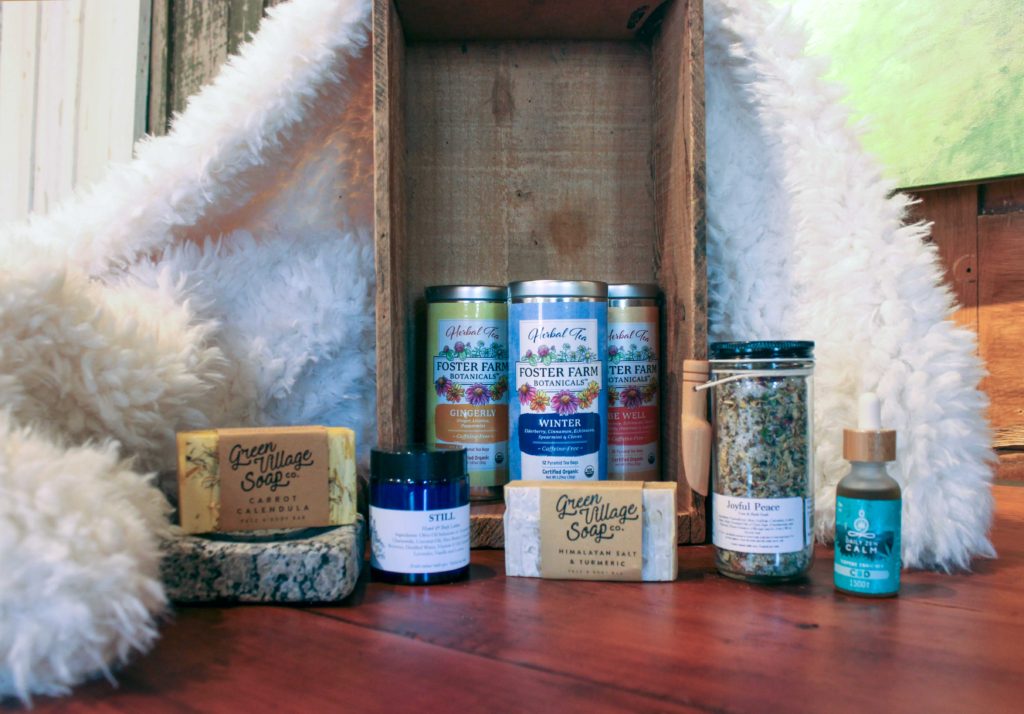 Nothing says cozy like a warm bath! At Remarkable Things, we have everything you need to create your serene spa dream. We carry soap, scented candles, bath salts, foot soaks, and salves in our Stowe, Vermont craft gallery. Our staff will gladly guide you through our selection and the various benefits they provide for health and tranquility. One of my personal favorites is our Himalayan salt soap from Green Village Soap Co., an amazing exfoliator that leaves you with that deep clean feeling, paired with our 'Joyful Peace' passionflower bath salt and an olive oil-infused salve you'll be in spa day heaven. 
If you're looking to sink deeper into relaxation, we also carry CBD products made by our neighbors at Zenbarn Farms in Waterbury, Vermont. Zenbarn has been a pioneer in the Vermont CBD industry focusing on sustainable, community-based farming, crafting CBD wellness products since 2017. They created the first CBD-infused food and drink program in Vermont, and have quickly become a local favorite. We carry several Zenbarn products like their CBD infused cooling "Wolf Balm" and "Daily Zen" CBD infused tinctures – now available in our Handmade Gift Shop!
Holiday Shopping
With cozy season upon us, the holidays are just around the corner. At Remarkable Things, we have an enormous selection of handcrafted gifts made by artisans across the country. We pride ourselves on our uniqueness, we offer several one-of-a-kind gifts you will not find anywhere else. Our unique Kaleidoscope collection always leaves an impression and is sure to catch eyes in any room. This piece by Massimo Strino features beautiful jewel-encrusted dragonflies and even has a built-in jeweled flashlight for evening viewing. Check out our Remarkable gift ideas for the whole family! With 50+ gifts available under $50 our store is the perfect place to stock up on stocking stuffers that will leave an impression.
At Remarkable Things we have everything you need to create the cozy season of your dreams! Winter chills begone – stay cozy everyone!