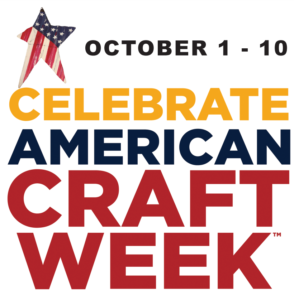 American Craft Week took place this year October 1-10, 2021. With 30 events and 100+ Vermont artists participating, there was a lot to take in! As the leaves continue to change and the nation's largest annual craft celebration coming to a close, we decided to highlight some of the best moments of the week!
Open Studio Tours
In association with the Vermont Crafts Council, dozens of Vermont Artists hosted open studio events where they allowed craft enthusiasts to enter their shops and check out their studios first hand. Over 108 Vermont artists opened their doors to the public for conversation and an inside look at their process. This event was the perfect opportunity for craft enthusiasts to explore Vermont and get to know its numerous artisans. Travelers chose their own adventures, exploring with their handy craft studio maps provided by the Crafts Council.
Stowe Foliage Festival
The annual Stowe Foliage Arts Festival took place during the last weekend of American Craft Week. The festival coincides with the changing of the leaves, Vermont's most colorful time of year. With over 150 fine artists and artisans the Foliage Festival gives craft lovers another opportunity to interact directly with artists and appreciate their work first hand. Several artists offered craft demos and other interactive events. This year's foliage festival was a resounding success, bringing together Stowe locals as well as interested tourists from across the country in reverence of fine art and nature. More information about the foliage festival as well as other upcoming events can be found here.
Featured artist line-up
Here at Remarkable Things, we celebrated American Craft Week by highlighting some of our favorite artists who were participating in the event. We had the opportunity to interview artists like Jeanne Amato, Leonie Lacouette, Ray Paul and Suneera Swarup; getting to know them and better understanding their art. Interested in our featured artists? Learn more about them on our website.
Interactive Events
We offered several events here at Remarkable Things. On Saturday owner/interior designer Susan Bayer-Fishman offered a free design sessions for Sticks furniture. The artists at Sticks are renowned for their unique and personalized handmade designs. Customers who took advantage of this event were able to collaborate with Susan to create a design that was unique and personal to them. On Sunday our other owner Stephen Fishman was available in our gallery to walk through our American Craft Week featured artists with customers in store. Stephen was able to describe the unique qualities of each artist and highlight the time-honored techniques utilized in their work.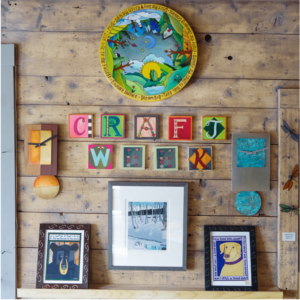 Though American Craft Week may be at its end, we aren't done celebrating! At Remarkable Things we celebrate American crafters every day in both our home and craft stores. Interested in seeing what we have to offer? Check us out on our website!