If you've wandered through the idyllic downtown of Stowe, VT, you've likely seen the large red sign reading Remarkable Things and asked yourself, What is Remarkable Things?
In short, Remarkable Things is a craft gallery – a one-stop-shop for artisans to display their works for sale. The co-mingling of various artisan goods enhances the beauty, ingenuity, and meaning of each piece. A hand-thrown mug is alluring, but a set of hand-thrown mugs on natural olivewood coasters is a cozy Sunday morning with your family. We stock the goods you need to make your memories.
However, that's not all we are!
Remarkable Things is a kitchen store.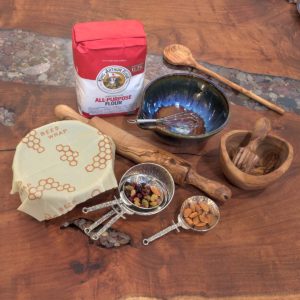 Our artisan kitchen goods range from the everyday necessities to the eccentric conversation pieces. Whether chilling your wine in a granite beverage dispenser for a party or packing up leftovers in reusable beeswax wraps, you can outfit your kitchen in style and functionality. Our pottery is fully functional for use in the microwave or oven. We have a trivet for every taste. Our hardy cookware looks good enough to eat!
Remarkable Things is a jewelry store.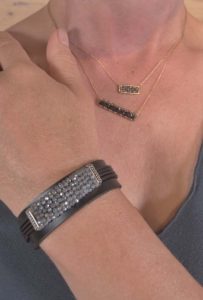 We carry jewelry for all occasions. Find your daily necklace, showstopper earrings, or wedding band here. Silver and gold bezels sit beside natural stones, leather, metal lace, and even paper for truly unique pieces. Can't find exactly what you're looking for? Our staff will work with you to bring your custom ideas from your head to your hand.
Remarkable Things is a clothing store.
Our sustainable summer clothing comes from far afield to provide living wages to women in Peru and Nepal, while our woolen winter gear keeps the honored tradition of weaving alive in Ireland. Artisans from closer to home provide hats for cancer patients. You can feel good about shopping with us.
Remarkable Things is a gift shop.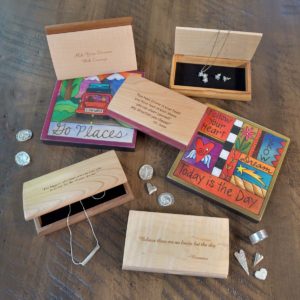 If you're in search of a truly thoughtful gift, look no further. Our staff is dedicated to helping you find a unique gift that speaks from the heart. There is no shortage of ways to say I love you: set of stone ducks to represent your family, an aluminum print of a female cardinal to honor your recently departed aunt, or a metal sculpture of a couple on a ski lift for your powder-loving parents. But if you're feeling truly stuck, we always have gift cards!
Remarkable Things is a toy store.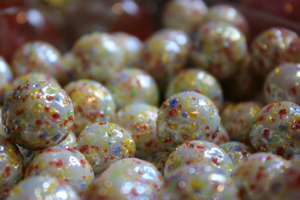 We have plenty of options for kiddos, too. Kids can learn an early love of creating with our needle felting kits or put on puppet shows with our Peruvian fair-trade finger puppets. When you see our selection of Vermont-made puzzles, cardboard kaleidoscopes, and rainbow collection of marbles, the little kid in you might just come out of hiding.
Remarkable Things is an art gallery.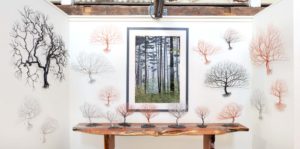 Every space is improved with a little wall art or sculpture, whether it's your living room, your office, or the spot in your heart that fills up when you see something beautiful. No matter what your taste is – traditional photography, kaleidoscopes, or something else – you can find it in this ever-evolving gallery space. We're always showcasing new art forms from functional to fantastic.
Remarkable Things is a design center.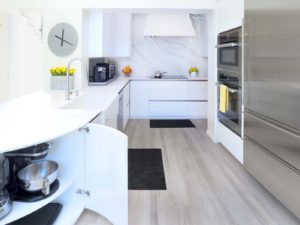 We offer full interior design services through our home furnishing store. With over 20 years of experience in material selection, lighting, upholstery, and window treatments, we can supply a top-to-bottom remodeling of your home. Only need a little guidance? Reach out for a paint color consultation. Have a tricky little hallway? Our close working relationships with artisan crafters enables us to get you the perfect pieces for any space. Feel in control of your next renovation with our help.
Remarkable Things is a museum.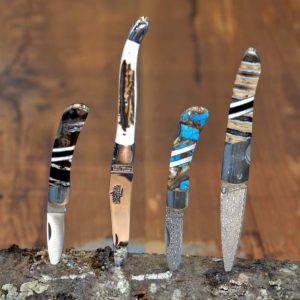 Many of our artisans inject culture and history into their work. Native American jewelers give a peek into their traditions with a large assortment of jewelry. Cuffs and rings made from World War II shell casings bring honor to those who fought. Knives are adorned with Woolly Mammoth tusks. Animal sculptures are made from scrap metal. Candles are poured in vintage milk bottles. All of this keeps the past alive. Local artists show the charm and beauty of Vermont life through their photography, woodblock prints, and even their hand-dyed scarves. There is so much life and memory in the handmade crafts behind our doors.
Remarkable Things is award-winning.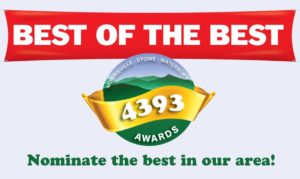 For 25 years, Remarkable Things has been offering a space for artisans of all kinds to display their work. Our commitment to variety, quality goods, and excellent customer service has landed us on Niche Magazine's "Top 100 American Craft Galleries" list multiple times since 1999. Remarkable Things has also featured in the top 3 for our regional newspapers' reader's choice award repeatedly since its inception in 2015. We've been awarded Best Gift Shop in Stowe, Best Art Gallery in Stowe, Best Jewelry Store in Stowe, and Best Interior Designer in Stowe, thanks to our wonderful customers!
Remarkable Things is a destination.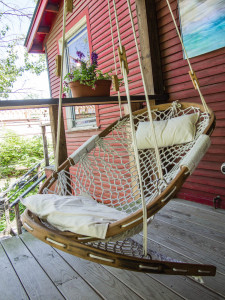 More importantly than any award is the place we hold in our customers' hearts. Many of our beloved guests have told us time and again that they never miss a trip to our store when they visit Vermont. They are always excited to see what's new, to relax in our hammock swings on our back deck, and to enjoy a friendly conversation.
Stop in and see what makes us such a "fantastic little gem of a store" that our customers are proud to shop at.