True or False: Women owned businesses make of 25% of employer firms.
If you guessed false, then you guessed right! Only about 20% of all businesses are owned and run by women. Remarkable Things at Stowe Craft & our sister store, Remarkable Home, are one of those 20%! Here's another one.
True or False: In 2015, there were more CEOs named John than there were women of any name.
Sadly, if you guessed true, you are correct.
Wednesday, November 27th we will be celebrating our first Women Led Wednesday (or at least officially). We are proud to offer many women artists, makers and jewelers at our stores and online. We are also proud to be almost completely women owned and operated (except for Stephen Fishman of course, Susan's husband and co-owner).
So why women?
Supporting women owned businesses mean we are shining the light on female leaders- in turn making more women feel empowered to be leaders themselves. This doesn't just mean in business, but in all facets of life. Thought leaders. Philanthropic leaders. Political leaders. Help us spread the word and #ShopWomenLed & #WomenLedWednesday Want to learn more about the initiative and see a list of other women businesses? Click here!
Here's a little bit about our leader and what she has created in her over 30 year business.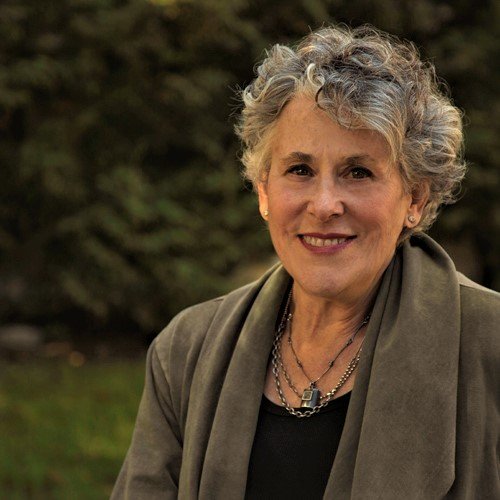 About Susan:
Susan Bayer-Fishman has spent her life working to bring enjoyment and wonder to everyday spaces. This life's passion formally began with the founding of an architectural stained glass studio and continues today with her retail galleries in Stowe, Vermont. To fill her critically acclaimed galleries, Susan has always sought to find the finest crafted and most extraordinary treasures. Her eye for the remarkable means that everyday objects become instant family heirlooms. Distinctive quality, joy and unexpected details have always defined her aesthetic. Through her work in the galleries, Susan discovered her client centered approach to help uncover their own visual selves. This enthusiasm has evolved through the years into a busy interior design services business as well as taught to employees. Susan loves remarkable things and she gives her clients the confidence to love, seek out and live with them too.

About Remarkable Things at Stowe Craft & What Susan Has Built:
It all started back in 1983. Susan Bayer-Fishamn opened a stained glass studio in her Waterbury Center, VT home. She created one of a kind, made to order stained glass lamps and windows from her workshop attached to her home all while juggling taking care of her two young sons, Ari & Noah.
When people came to her studio, they would usually see her working on a current project. She could be drawing a picture window size landscapes for a commissioned piece, or sketching detailed flowers for a lampshade. She might be cutting small details out of larger sheets of stained glass or soldering pieces together using lead or copper. Susan always loved working with her hands, rolling up her sleeves and getting all those nitty gritty details just right. Before her family moved to Waterbury Center, she built a home for her and her husband, Stephen, completely from the ground up and with her own two hands.
What people didn't get to see in her studio though, was her finished work (besides from sketches and photos). Susan wanted the space and ability to showcase her work in a showroom. So, in 1989 she decided it was time to make it official. She was determined to get a business loan based solely on her ideas and initiatives. That is, not requiring pledging her home or using her husband's income to help. She made her first formal business plan and applied for a $10,000 loan at a local bank. It was turned down. She went to another bank and was met with another rejection. The 3rd, and last bank she went to, liked her ideas and gave her a personal loan for the full amount she requested. Shimmering Glass (the original name of Susan's business) was born.
In 1993 after out growing her workshop attached to her home, Susan moved Shimmer Glass to a new large gallery space up the road. She was able to not only showcase more of her work, but also display other artisan's work (some of which we still represent today). In 1995 Susan purchased "Stowe Pottery", a business in the village of Stowe, Vermont that belonged to potter Jean Paul Patnode. This business became Stowe Craft Gallery and by 1997 Susan also opened an interior design center and showroom also in the Stowe village. Since then Stowe Craft and Susan's interior design services have been featured in numerous travel and art publications, as well as won numerous local awards. In 2018 we rebranded both locations to better represent what we offer, Remarkable Things & Remarkable Home.