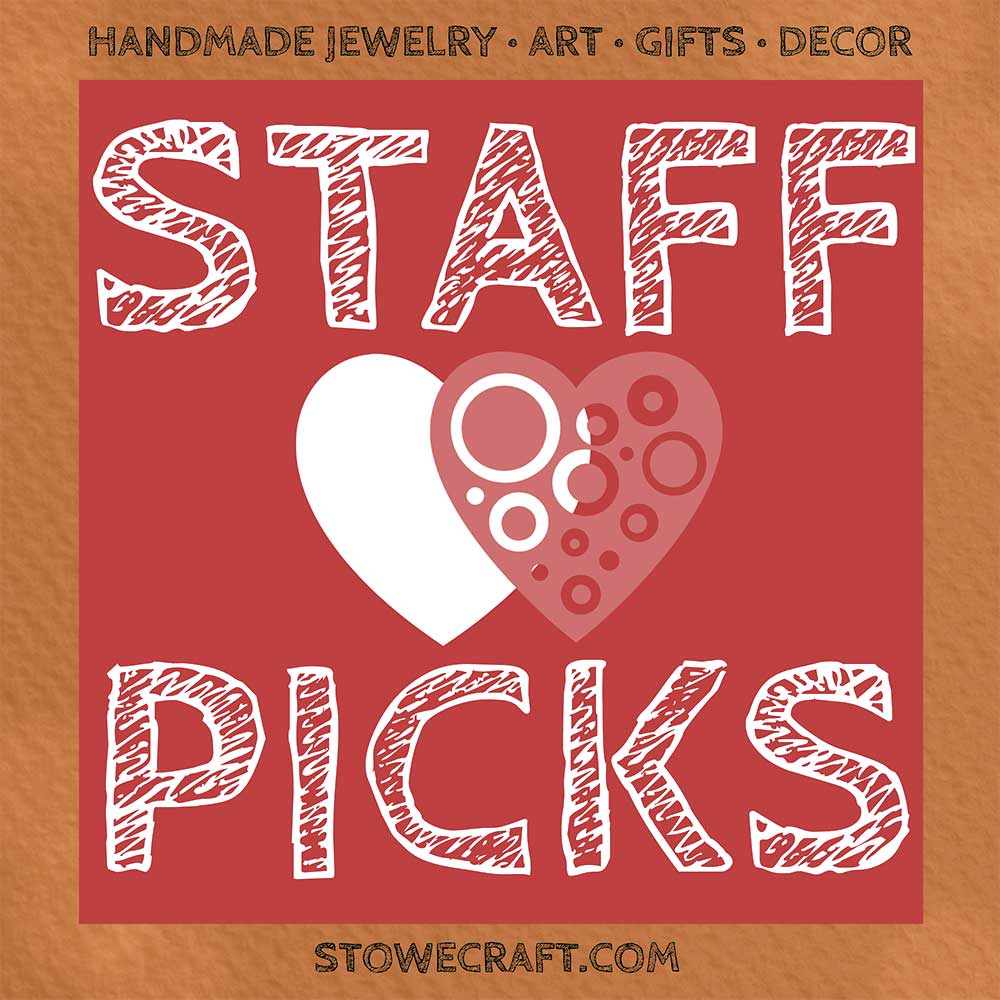 With a selection as expansive as ours, it can sometimes be hard to choose! So, we're excited to help by showing you a curated collection from our remarkable staff. We hope to inspire you to learn more about our artists and why they have such an amazing presence in our gallery and lives. Enjoy the discovery!
While meandering around our gallery, you'll see a fresh selection of faves from our remarkable staff each month. Here is where we'll curate the most popular ones! Bookmark this page or stay in touch by
joining our newsletter.